Heliopotasse offers a complete range of soluble fertilizers

Fertirrigation requires perfectly soluble fertilizers, easy to use and suitable to each crop at every stage of its development.
Heliopotasse offers these products to importing distributors worldwide.
The quality reliability of our products, their attractive conditionning and our experience in this field enable Heliopotasse to offer the best value for money to customers.

Potassium nitrate
Potassium sulphate
Potassium chloride
Calcium nitrate
Monopotassium phosphate (MKP)

Monoammonium

phosphate (MAP)
Magnesium nitrate
Magnesium, Iron, Manganese sulphate
NPK fertilizers (all formulas)
Urea phosphate
Phosphoric acid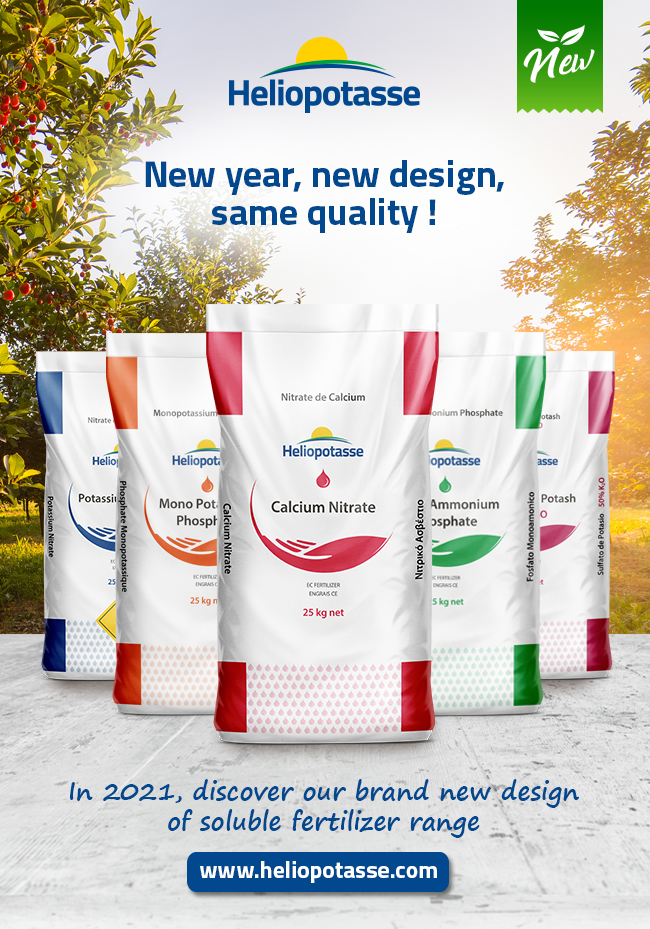 For more information about our products contact us !